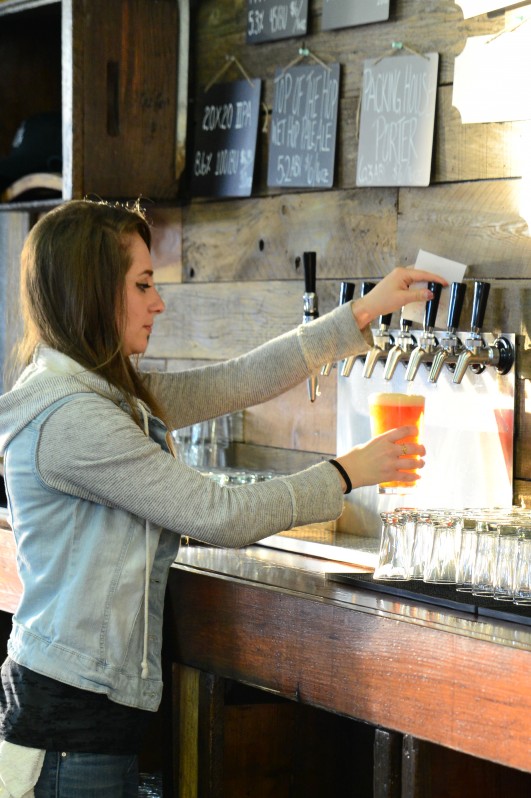 New Brewery Celebrates Sonoma County
The brewery, opened in September, is run by Corinne Barclay and Greg Rasmussen. Barclay and Rasmussen met three years ago through a mutual friend, and quickly realized they had a lot in common: not only did they both work within fire protection (Corinne previously worked as a fire inspector and Greg is a fire captain in Forestville) and had both grown up on Gravenstein apple orchards, they also shared an affinity for beer: Greg loved to brew it, and Corinne loved to drink it….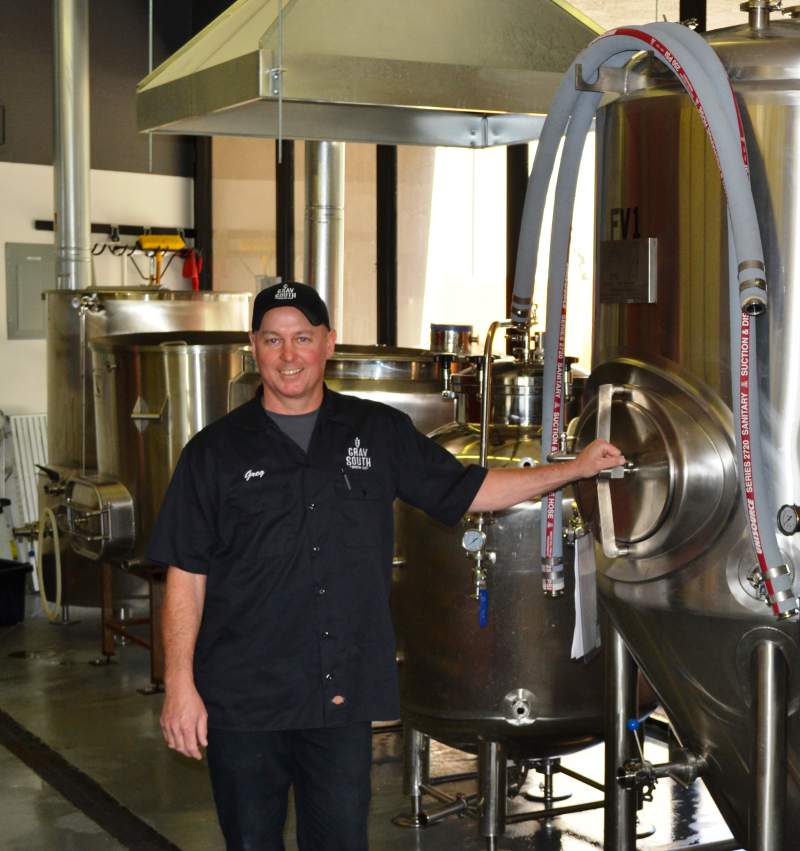 COTATI LOCAL OPENS BREWERY
Over the years Greg Rasmussen has been known as a number of things; lifelong Forestville resident, firefighter, bass fisherman and award-winning home brewer. Now he can add small business owner to the list.
This weekend officially marks the grand opening of Grav South Brew Co. in Cotati. Located at 7950 Redwood Drive, Suite 15, facing the Gravenstein Highway. The opening of this new watering hole represents the next step for a highly accomplished home brewer…
Beer travelers visiting San Francisco often take the trip north on Highway 101 to Russian River Brewing Co. in Santa Rosa. There's now another solid brewery stop along the way. Grav South (7950 Redwood Drive, Suite 15) held its grand opening in October, its brewing headed by highly acclaimed local homebrewer Greg Rasmussen…
It's good to have friends with special talents. Corinne Barclay, half of the partnership with Greg Rasmussen that started Grav South brewery and restaurant in Cotati, went to high school with Chris Jehley. Turns out, Jehley grew up to be a well-known and accomplished artist living in New York…